Tricia's Playschool (Cannon Hill)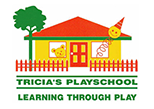 To enrol your child please download enrolment forms on the home page and contact our centre director to arrange an orientation meeting.
Centre Contact
Tricia's Playschool (Cannon Hill)


Address: 24 Southgate Avenue Cannon Hill
Phone: 3399 1233
Email: tricia@avchildcare.com.auTricia's Playschool is a purpose built child care centre build in 2004. Our centre boasts two wonderful outdoor play areas with grass and other natural beauties including plants, gardening areas, sand and dirt pits.

Tricia's Playschool is a 75 place centre with wonderful educators that have a wealth of experience and assist your children to grow and develop into confident individuals as they interact with friends and participate in our planned programs. The centre is located across from a small shopping business, away from the busy main road.
Operating hours and Service information
7.00am to 6.00pm Monday to FridayClosed on gazetted public holidays.

Long Day Care catering to children from 6 weeks to School aged
Services Provided
Government approved Kindergarten program run by a registered Early Childhood Teacher
Koda'ly Music program and Cheeky Monkeys included in your fees
Interactive whiteboard in Kindergarten room

Computer programs from 3 years
Literacy Program as part of the Kindergarten program
Nutritious Morning and Afternoon Tea provided
Sunscreen
Extra Curricular Activities
For an additional cost you enroll your child into the following classes that run weekly at the service
Calendar of Events
January 201424.1.14:
Australia Day Sausage Sizzle at centre (families welcome)
31.1.14: 
Chinese New Year: A variety of activities celebrating the Chinese culture begin

February

19.2.14: 
Tricia's mini winter Olympics
27.2.14:
Teddy Bears Picnic (families and grandparents invited)

March

4.3.14: 
Shrove Tuesday (enjoy pancakes for morning tea)
13.3.14:
Parent Information Evening
14.3.14:
Funky Hair Day (building awareness of Leukemia)
17, 19, 20: 
School Photos
21.3.14:
Harmony Day (wear orange)
28.3.14: 
John Briggs Indigenous culture show

April

Easter:
Easter related activities at the centre
17.4.14:
Easter Hat Parade
28.4.14:
Henny Penny Hatching program
TBD:
Visit by fire brigade (building safety awareness and children's understanding about the role of fire fighters in our community)

May9.5.14:Mothers Day Afternoon Tea
20.5.14: 
Under 8's Fun Day (Topic: Everyone can play)

June

4.6.14:
Wild Rangers Wildlife Show
5.6.14:
World Environment Day (Various activities to build awareness)
27.6.14:
Red nose Day (Dress up like a clown)

July

Throughout July:
Parent Teacher interviews (discussions about children's play and learning)
7.7.14:
NAIDOC Week (various activities celebrating indigenous culture)
TBD:
Visit by Ambulance (building safety awareness and children's understanding about the role of ambulance workers in our community)

August

4.8.14:
National aboriginal and Islander Children's Day.
19.8.14:
Book week celebrations: (Dress up as your favourite character)

September5.9.14:
Fathers Day afternoon tea celebration
8.9.14:
Grandparents Day celebrations
22.9.14:
Pyjama Day

October

10.10.14:
Ditto Show (Bravehearts Child Protection Show for children in Jets and Rockets rooms)
31.10.14: 
Fun dress up day

November

4.11.14:
Melbourne Cup (Tricia's horse racing day)
TBD:
Visit by Police (building safety awareness and children's understanding about the role of police officers in our community)

December

TBD:
Christmas end of year celebrations