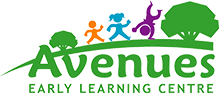 To enrol your child please contact our Centre Manager to arrange an orientation meeting.
Centre Contact
Avenues Early Learning Centre –

 Parkinson
Address: 65 Roseneath Drive, Parkinson QLD 4115
Phone: (07) 3711 2979
Email: parkinson@avchildcare.com.au
Avenues Early Learning Centre – Parkinson is a purpose-built centre which was built in 2013. Licenced for 200 children per day, our qualified and experienced educators educate and care for children from 6 weeks to 6 years old.
Our Kindergarten program is run in a dedicated area with a beautiful yard just for the Kindergarten children. As well as housing a big main yard, our centre has a beautiful natural play area where the children can interact with the chickens, investigate and learn while gardening and explore with mud, the worm farm and compost which the children add to and use for the gardens. Parkinson is a very multicultural service, with several different cultures represented both within the children that attend and the Educators we employ. Within our programs we have a Government funded ELLA program (Mandarin Lessons), the RawArt program and Kodály music program.
Our centre has direct access to public transport with a bus stop right across the road, along Algester Road. We have a large car park with easy access to the service and security coded doors.
Please contact the centre to arrange an orientation tour to view our beautiful yards, learning spaces and facilities.
Operating hours and Service information
6.30am to 6.30pm Monday to FridayClosed on Gazetted Public Holidays2 Kindergarten Programs with Bachelor Trained Registered Teachers
Services Provided
Two Government funded Kindergarten program run by Bachelor Qualified, Registered Teachers. Our Kindergaten Program includes: An interactive screen, ELLA program (Mandarin) and Reading eggs.
Educational Programs developed and implemented by qualified Early Childhood Educators.
Nutritious hot and cold meals (Toddlers, Junior Kindy, Pre-Kindy and Kindergarten)
Nappies (Nursery only)
Extra Curricular Activities
Tennis – Monday and Thursday
Piano – Monday
Twinkle Toes – Tuesday and Wednesday
Ginger Sport – Friday
Billy Buddies -Friday
Calendar of Events
November
TBA – Fire Truck Visit
TBA – Police Visit
December
Thursday 1st – Christmas Show – $7 per child, siblings $5 each
Wednesday 14th – Nursery, Toddlers, Junior Kindy and Pre-kindy concert @ Calamvale Community College, starting 6pm sausage sizzle first. Concert to start 7pm.
Thursday 15th – Kindergarten graduation and Christmas concert @ Calamvale Community College, starting 6pm, sausage sizzle first followed by graduation at 7pm.
Santa visit TBA But will visit each room, starting at Nursery @ 9.30am. Santa loves to encourage reading, so he will provide a book for each child.